Conveyor Innovations International Pty Ltd (CII) is an Australian company that specialises in the design, manufacturing and supply of innovative conveyor idler roller  solutions specifically aimed at reducing operating costs, increasing productivity and reducing risk (OHS and lost production).
CII is not just a re-seller of old technology. It sets the new standard for conveyor technology.
CII's specialised solutions include a range of components specifically designed to outperform all available products in the market today for sustained cost reductions.
All components designed by CII are manufactured under strict quality management systems, and are proven in mines and ports.
II's customers include Rio Tinto, BHP-BMA, Glencore Xstrata and port authorities.
OUR OBJECTIVES
Knowledge management can be applied to conveyor systems as there are many elements which individuals have knowledge but not necessarily available to benefit the whole organisation:
Identification of key components that cause loss of conveyor availability;

Design and development of innovative technologies that address core maintenance, cost and risk issues and increase safety performance, reduce operational costs and increase production outputs;

Local manufacturing of CII designed components using state of the art high speed automated manufacturing;

Develop new knowledge management solutions and optimisation tools to generate usable accurate data for improved performance;

Working with our customers to investigate and review conveyor structures, equipment and systems for upgrade projects to improve productivity, reduce risk and provide sustainable cost reduction;

Aim to become the supplier of reliable conveyor components, solutions and specialist engineering services in Australia and Internationally.
PRINCIPAL MANAGEMENT
MEET OUR COMPANY DIRECTORS
Colin Longton B.Comm—Managing Director 
Justin Geddes LLM  – Director
KEY PERSONNEL
MEET THE KEY PERSONNEL OF CONVEYOR INNOVATIONS
Our Rollers – Technology Solutions that Address Performance issues
GAME CHANGING . DISRUPTIVE TECHNOLOGY
The CII idler roller is designed to overcome traditional performance issues relating to bearing failure, roll balance, shell materials for reliable performance. 
The VitreSteel tube is designed for highly corrosive environments, extremely hard wearing with excellent belt tracking characteristics. VitreSteel is rated at 780mpa plus. 
CNC manufactured endcap with internal allowances for extreme stress so will not fracture during use. 

Sealed DAC bearing unit that has a dynamic load of 39.70 kN and static load 36.5 kN with a longer bearing life in excess of 300,000 hours.

No loss of lubrication and with a sealing arrangement designed to almost totally eliminate the ingress of debris. 

No bearing deflection limiting failures.

Mass swaged rather than welded construction so that breakages trough welding failure and so limits "pizza cutter" or "potato peeler" belt damage.

Low TIR /MIS.  In the case of Vitresteel tube the tube is milled into perfect round. 

Low Rim Drag—less energy usage.

300mpa 4mm, 5 mm or 6mm shell.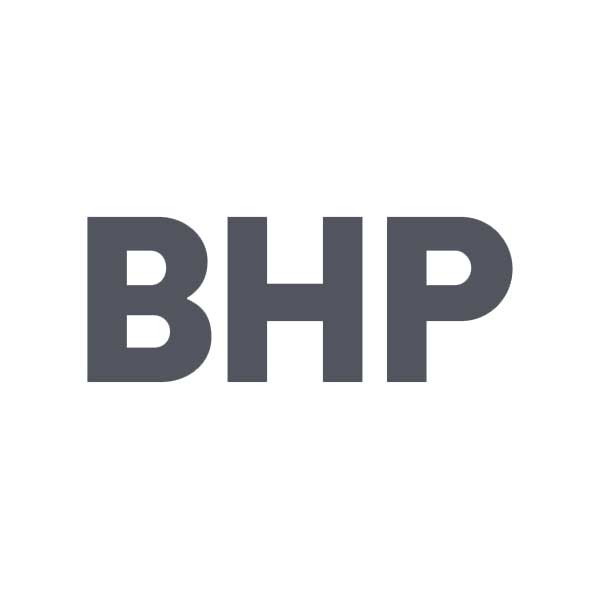 "Once BHP started to see the innovation, quality, reliability and cost efficiency of our products, they approached us to join the Local Buying Program, and with the help of this Program we were able to become a direct supplier."
Always happy  to answer your questions. Complete  our online enquiry and we'll be in touch.