Reduction of Unscheduled down time: Robust by design to reduce failure rate at site.
Engineered for reliability, greater load-bearing capacity, and a longer life span than conventional rollers.  Gen 7 is lighter for the longer length roller … where it counts!
Savings on Roller Replacement
Graph I. This mine has 21,000 rollers on site.  CII supplied large numbers of rollers – the requirement for rollers peaked in July 2018, and has steadily reduced since using CII Rollers.  The savings became even more significant over time.
Savings on Labour & Replacement
In our experience, CII rollers should last for about 3 times that of a conventional roller.
Case I: At one port where 30 CII Gen 5, idler carbon steel rollers were installed on 17 October 2012, all of these are still running.

As at 26 October 2017 the engineer reported 77,550,306 tonnes of coal from 11,533 trains has passed over those rollers:

Case II: A return roller on a ramp conveyor at a mine site, situated just after end pulley – 120 metres from the ground, generally had to be replaced about every 8-10 days.  This would result in significant unscheduled down-time.

Solution: One CII VitreSteel roller was used as a replacement roller.  It was found to be still working after 2 years with significant savings, increased productivity, labour and replacement rollers costs.  The weakest link in the chain had been replaced.  The savings amounted to millions of dollars.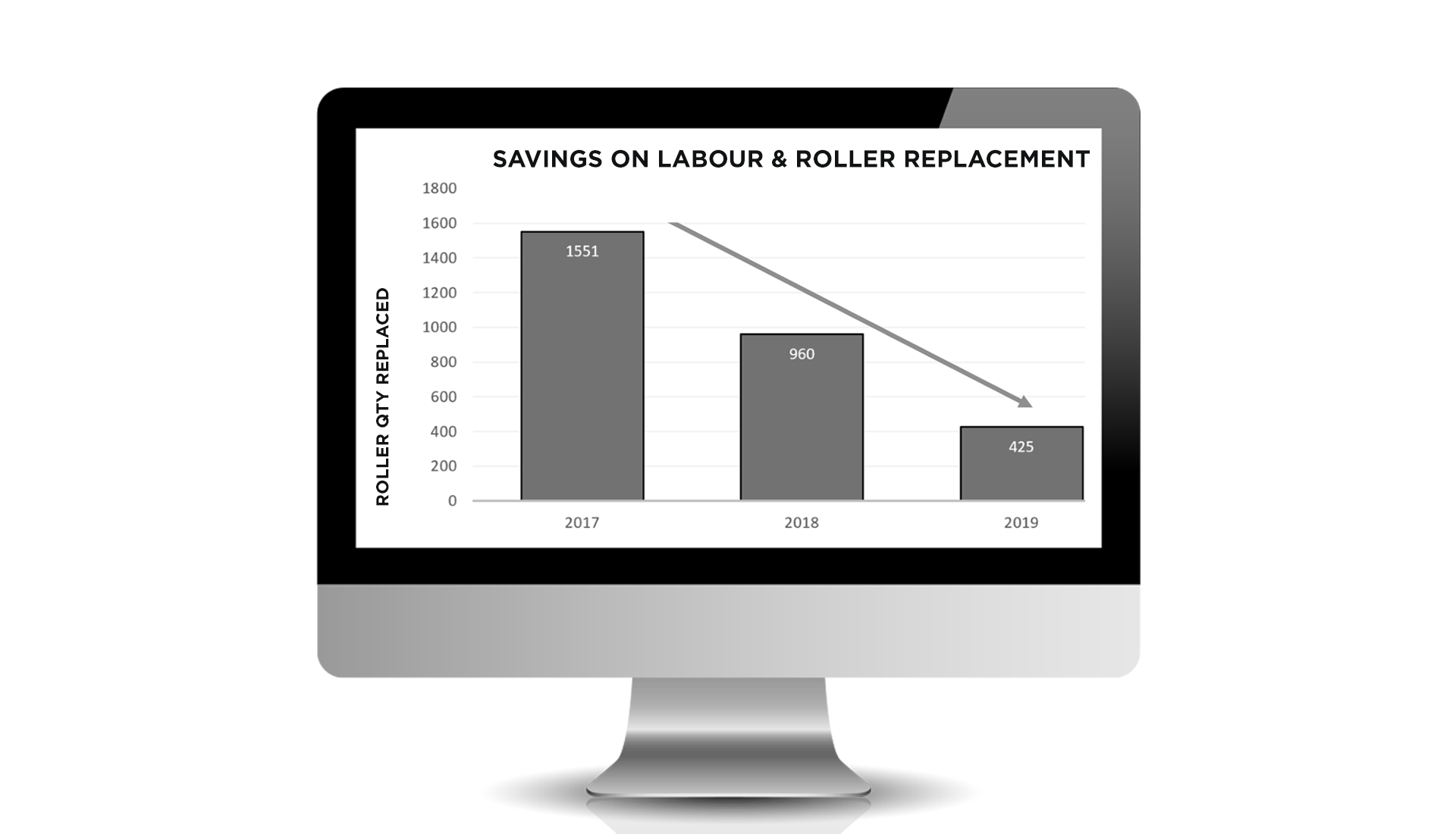 Graph 2019: For the first 5 months the replacement rollers show a continuing downward trend for 4 years.  The replacements illustrate the declining purchase of conventional rollers, due to replacement by CII (which have not required replacement to date).  The savings are significant.
Always happy  to answer your questions. Complete  our online enquiry and we'll be in touch.